Company Overview
Company overview
Greeting
Okinawa Kobori Denki (OKD) works to society with our electrical instrumentation technologies.
In particular, we are highly regarded in the areas of maintenance, inspection, installation, and sales of electrical instrumentation equipment for electrical power plants, water and wastewater treatment plants, as well as various industrial plants.
With the technological capabilities we have developed over the years, we play a major role in ensuring a stable supply of electricity and water to help solve global environmental problems.
We aim to meet their needs.
President and CEO Yoshihiko Une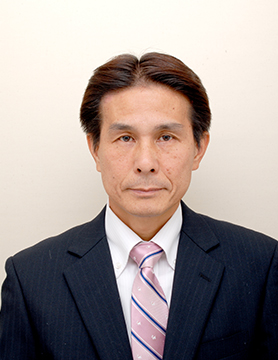 Company overview
Company Name
Okinawa Kobori Denki Ltd.
Address

Head Office:

3-1-7 Iso, Urasoe City, Okinawa Prefecture, 901-2132Google Map
Phone:+81-98-878-6385 Fax: +81-98-876-3472

Headquarter:

7-5 Aza-Suzaki, Uruma City, Okinawa Prefecture, 904-2234Google Map
Phone:+81-98-982-1325  Fax: +81-98-982-1335

President and CEO
Yoshihiko Une
Established
August 1, 1978
Capital
20 million yen
Banks

Bank of Okinawa (Makiminato Branch)
Bank of The Ryukyus (Makiminato Branch)
Okinawa Kaiho Bank (Minatogawa Branch)
Mizuho Bank (Naha Branch)

Areas of Business
Sales, installation and maintenance of electrical equipment, telecommunication equipment, electrical instrumentation equipment and autor systems, etc.)
Main Customers

Okinawa General Bureau
Okinawa Prefectural Enterprise Bureau
Okinawa Prefectural Sewerage Management Office
Municipalities (cities, towns and villages)
Okinawa Electric Power Company, Inc.
Okinawa Plant Kogyo Company, Inc.
Okiden Kigyo Co., Ltd.
Orion Breweries, Ltd.
Takunan Steel Co., Ltd. and its affiliated companies

Agency Business

Toshiba Corporation
Nikkiso Co., Ltd.
Rikadenki Co., Ltd.
Sonic Corporation

Construction
Industry License
Permission of Okinawa Prefectural Governor (Specific-21) Number: 5482
Electrical
Contractor
Registration
26G13261
Okinawa
Prefectural
Merchandiser
Registration
Number: 5-7-21
Employees
70(as of Feburary, 2018)
Memberships

Japan Water Works Association
Japan Sewage Works Association
Electrical Engineering Contractors Cooperatives of Urasoe and GinowanUrasoe
Electrical Constructors Association

Company overview